''In my vision of 2069, many countries have disappeared under the ocean. Whatever land that is left has been reclassified into the continents: Africa, Asia, America, Europe and Oceania. Resources on Earth are almost depleted, with extreme weather making more land uninhabitable. Man-kind has 20 years to find a new planet, in order to survive. This body of work is my way of warning the audience that climate change – and the disasters it will bring – will exhaust the earth's resources in ways we can't imagine.''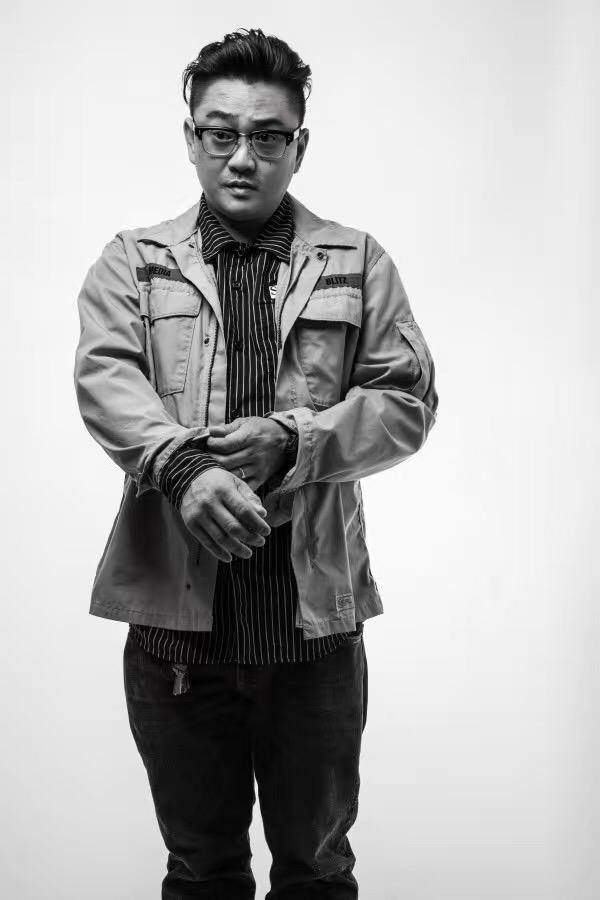 Driven by the notion of creating urban freedom and sustainable mobility for cities of tomorrow and Jahan's proactive influence on the subject of climate change. We have teamed up with the local contemporary artist on a unique collaboration that translates his artwork and combines elements of his passion onto the Brompton form.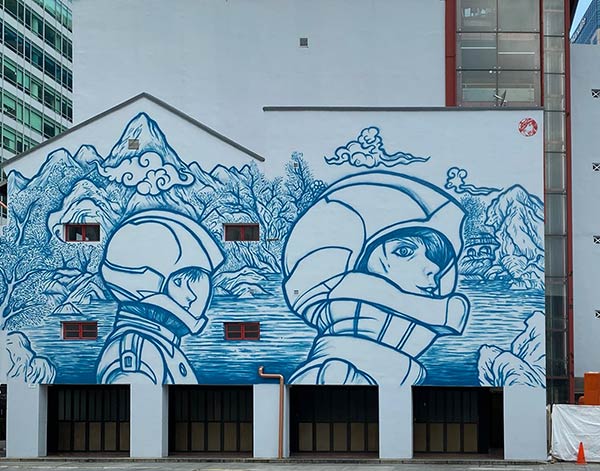 Singaporean contemporary artist Jahan Loh first emerged into the street art scene in the early 90s. Counterculture yet ahead of the times. A multi-dimensional artist who has a penchant for pop iconography and street art, he successfully merges traditional mediums with guerrilla aesthetics to develop a style that is not only inimitable, but one that has commanded affirmations in both realms of high and low art. Jahan paints, invades, reinvents and paradises modern culture and popular iconography with a barrage of imagery laden with social-political undertones, heavily influenced by the likes of Andy Warhol, Jean-Michel Basquiat and Joseph Beuys.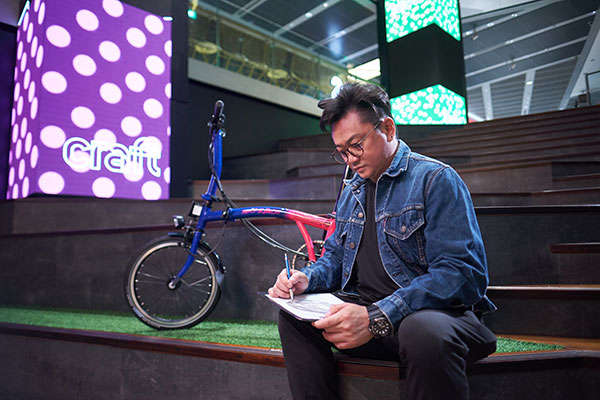 Above: One of Jahan's latest mural inspired by Chinese blue and white porcelain, landscape paintings from the Yuan Dynasty and Intergalactic Dreams at Far East Square, Singapore.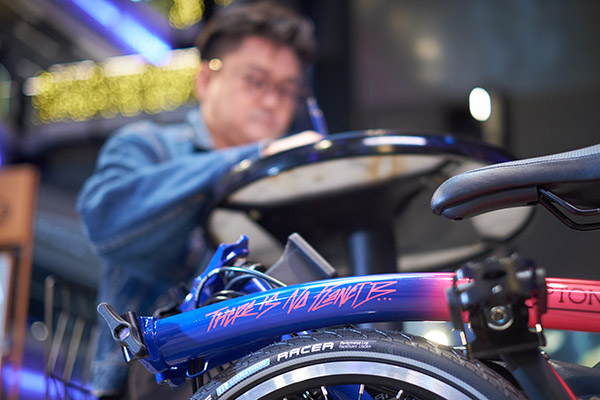 A vision for future cities A physical manifestation of our mutual voice, the joint effort sees the realisation of an art installation hand painted by Jahan, accentuated by thematic details including a two-tone colour fade and recurring motifs from his body of work titled ''Intergalactic Dreams'' that narrates a possible future for mankind. The tagline ''There Is No Planet B'' is observed across the frame to acknowledge Jahan's monologue on the vulnerability of future mankind to climate change.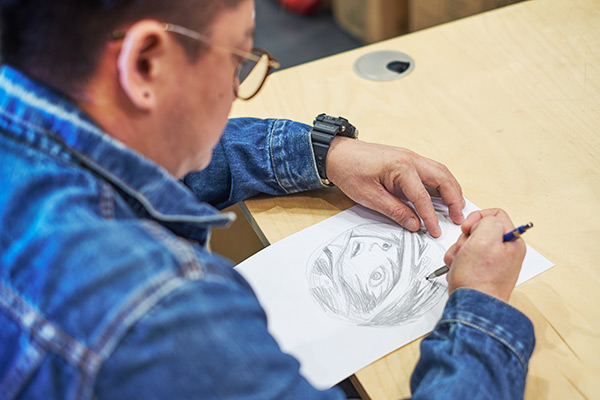 'The spaceman is my alter ego, travelling through time and space.'' Jahan Jahan's signature spaceman motif ''Rize'' is featured as seen across his ''Intergalactic Dreams'' art series that visually interpret his exploration of alternative homes in an imaginable future where Earth is no longer habitable.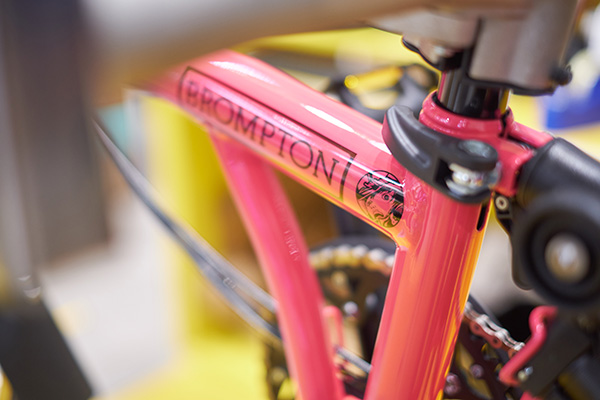 In a nod to the original design from 1975, the Brompton logo is hand painted by Jahan to signify the contrast between modernity and tradition, complemented by his 'tradition reinvented' way of thinking.